Residential Assisted Living Solutions
Cloud-based Residential Assisted Living Application In USA
myEZcare's Assisted Living software is the best comprehensive and affordable Senior Assisted Living application available for agencies in the United States and Canada. Our platform is highly customizable and can be tailored according to our customer needs. myEZcare's platform is HIPAA-compliant cloud-based platform that features superior options as compared to other Residential Assisted Living applications in the market. We provide you with the best software application to manage the clinical, residential, and commercial sides of your healthcare service operation.
Product Aspects - Senior Living Software
myEZcare systems are a comprehensive solution to manage clients/patients and employee for any residential Assisted living agency. Intuitive workflows will let innocent mistakes fall through the crack, ensure improved client/patient satisfaction, a better quality of care, and increased operating efficiency. With years of experience in the industry, our experts have developed a solution that uniquely caters to the RAL-specific operational requirements.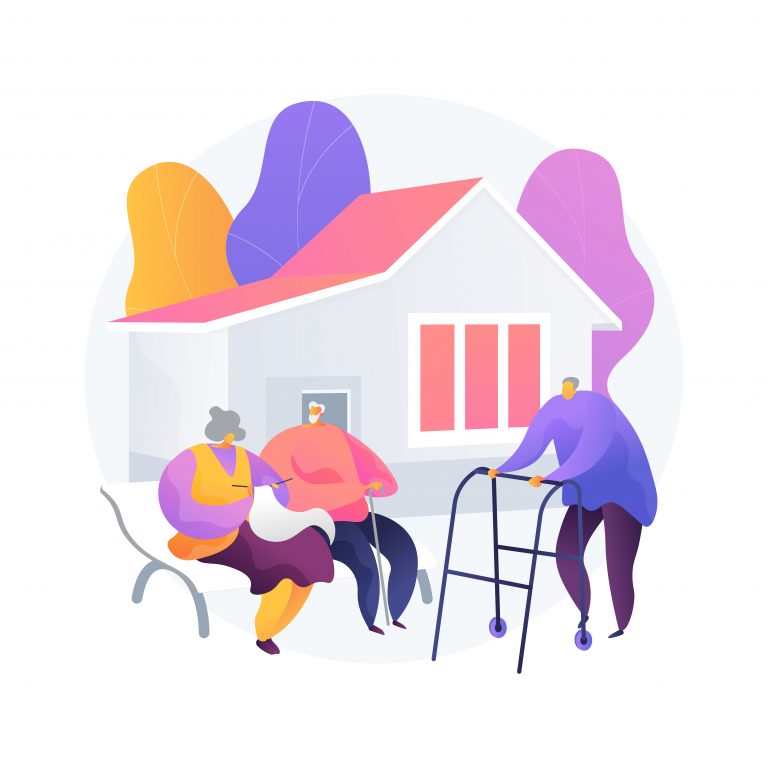 Our application is full of advanced employee management and patient management feature that allows assisted living agencies to handle their patient care activities in a more advanced manner. This application allows you to do billing, documentation, and assessments with ease. This application enables you to streamline the workflow associated with providing care to your patients and increase the quality of the services delivered.
2022 Best Residential Assisted Living Application
Affordable Platform
24/7 Customer Supports
Electronic Healthcare Record
Easy to use interface
Billing and Invoicing
Clock-In and Clock-Out (Attendance Tracking)
Coordinated Care
Electronic Visit Verification (EVV)
Convenient scheduling
Filing Claims
How Much Will Residential Assisted Living Software Cost You?
Streamline Your Long-Term Care Workflow
You can call myEZcare's senior living platform an intelligent medical software platform. This application provides you with options like scheduling, claims processing, messaging, reports, etc. By using our scheduling option, you can reduce schedule conflicts and keep an eye on pending schedules. Messaging option allows you to send group messages and broadcast notifications. myEZcare's option allows taking employee billing reports, visiting reports, and create invoices.
Providing an application is not the solution, but providing service post-sales describes the effectiveness of your product. myEZcare is proud to say that our existing clients are well satisfied with our existing support facility. We provide 24/7 customer support to our clients.
We Promise Regular Updates & Enhancements
Streamline Your Home Healthcare And Personal Care Activities & Run Your Agency Better
Comprehensive and Economic
Affordably Price Tier Options
Need an Assisted Living Software?
As a leading provider of innovative health care software,myEZcare committed to helping health care facilities operate more smoothly and efficiently.
Request a demo to speak with myEZcare team member and learn how we can assist you to improve care plan compliance.