Home Healthcare Software Solutions
myEZcare's Home Healthcare platform enables healthcare agencies to simplify their workflow. Our Home Healthcare Platform is an advanced platform that is armed with the best features that include employee management, patient intake, transportation, reporting, filing claims, billing, invoicing, etc. Our HIPAA-compliant messaging system enables healthcare agency care providers to communicate and collaborate internally.
Scheduling, Monitoring, Billing, Tasks & Documentation For Careproviders
Scheduling is also an important feature that you get with our application and enables our clients to create schedules with confidence and avoid schedule conflicts. myEZcare's Home Healthcare Platform has an easy and self-learning documentation interface. Expedite the claims process for patients to shorten and improve your revenue cycle.
Easy and self-learning documentation interface can create notes and visits in a few clicks using innovative AI features for documentation. No lengthy notes typing is required.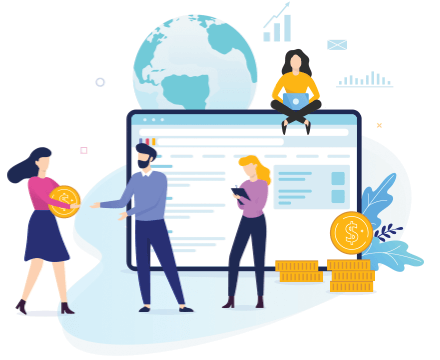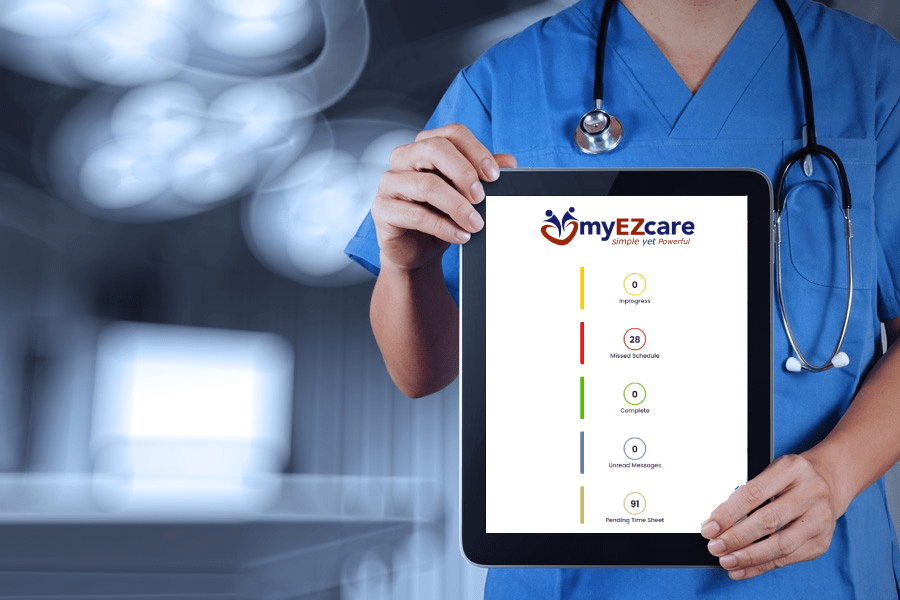 Cloud-Based Home Healthcare Management Software
Medical Billing & Invoicing
Charting
Employee Tracking
Medication Database
Patient Intake
Scheduling
Automated Workflow
Real-Time Data
Document Management
Electronic Medical Records.
How Much myEZcare Home Healthcare Software Cost You?
We Help Home & Personal Care Agencies to Improve Patient Quality Care
When you need the best care, look for an app that offers real-time patient engagement, care management tools, and automated patient journeys. MyEZcare's application enables you to automate patient journeys and improve care.
myezcare platform helps you manage your daily healthcare operations by doing things like scheduling employees, logging data, and surveying patients. Our All in one HIPAA-compliant homecare platform successfully manage your daily healthcare operations.
In addition to inpatient medical care at hospitals and clinics, as well as outpatient medical treatment received at a hospital, home medical care that a professional employee visits to a familiar home get attracted attention as a third medical treatment.
Home health care is a medical practice that medical personnel visits regularly based on a plan based on consultation with patients and their families and medical treatment that treats and observes follow-up is handled on a 24-hour basis.
Get Fully Customized Electronic Visit Verification (EVV) System
EVV is the next generation of home care quality assurance. It analyzes and verifies caretaking services to ensure that clients are receiving the level of care they need. myEZcare EVV provides transparency for providers and payers alike, giving families peace of mind that their loved ones are getting the highest quality care possible. It is a revolutionary electronic home care visit software that will allow your business to get paid for rendering care services for Medicaid beneficiaries. According to, 21 Cures Care act all homecare providers are required to have EVV in place by 2023.
We Promise Regular Updates & Enhancements
Streamline Your Home Healthcare And Personal Care Activities & Run Your Agency Better
Comprehensive and Economic
Affordably Price Tier Options
Hipaa Compliant Homecare Software
As a leading provider of innovative health care software, myEZcare committed to helping health care facilities operate more smoothly and efficiently.
We are the most preferred healthcare technology company in the U.S. and Canada. myEZcare is also proving enterprise software solutions to agencies providing respite care, private duty nursing, residential assisted living, adult day care, nursing home, senior home care, elderly home care services.
Request a demo to speak with myEZcare team member and learn how we can assist you to improve care plan compliance.