Comprehensive Adult Day Care Software
myEZcare's Adult Day Care platform offers patient intake, employee management, patient management, scheduling, reporting, forms library, medical records, electronic billing, and many more. Our HIPAA-compliant application enables you to remove paper processes, modernize actions and better utilize resources, making your organization more efficient and profitable. Our Daycare software also provides effective messaging, billing, and document management support. Our reports will enable you to analyze your and your employee's performance to streamline workflow and improve any shortcomings.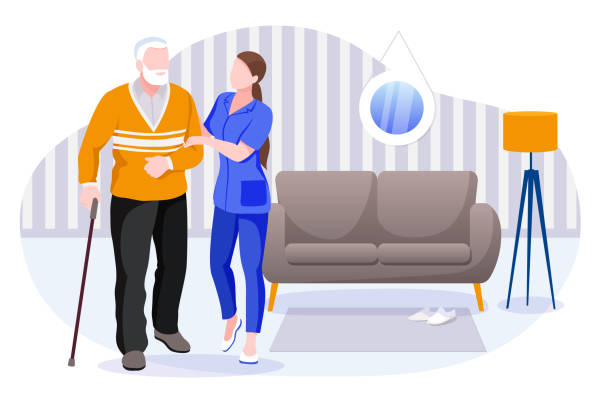 Feature Rich Platform to Streamline Work Flow
All In One Day Care Platform for USA Healthcare Market
Helps maintain client to staff ratio
Care Planning
Billing & Invoicing
Simpler Scheduling
Fleet Management
Analytics
Forms Library
Patient Management
Employee Management
Claims Processing
Better document management
How Much Will myEZcare Adult Day Care Software Cost You?
Best Adult Day Care Application for Agencies U.S. & Canada
We're seeing a lot of change in the adult day care industry as organizations transition to digital systems. Our application is HIPAA compliant and enables adult day care agencies to develop health care standards based on best practices. Providers can manage their schedule, transport, attendance, social events and family communications from one place. This will make it much easier to keep track of everything. myEZcare's application is equipped with some of the advanced features required by daycare agencies to streamline their workflows and improve care.
Adult Day Care Operations Has Never Been Easier
We are one of the most preferred healthcare technology companies in the United States and Canada to provide software applications related to the healthcare and homecare market. myEZcare's is not limited to the Day Care platform but also serves other agencies like respite care, home healthcare, residential assisted living, private duty nursing, nursing homes, senior daycare, elderly daycare, etc.
We Promise Regular Updates & Enhancements
Streamline Your Home Day Care and Senior Care Activities & Run Your Agency Better
Comprehensive and Economic
Affordably Price Tier Options
Need a Customized Adult Day Care Software?
As a leading provider of innovative health care software,myEZcare is committed to helping health care facilities operate more smoothly and efficiently.
Request a demo to speak with myEZcare team member and learn how we can assist you to improve care plan compliance.