EVV Application For USA Homecare Agencies
Electronic visit verification has been a breakthrough in the American healthcare industry which made healthcare easier, manageable, accessible, and efficient. Thus, we have introduced EVV as one of our major features that will look into mobile task entry, online timesheet, patient signature, and much more. EVV cutting-edge technology is available in both IOS and android devices.
myEZcare EVV System is an advanced Electronic Visit Verification application for homecare business. myEZcare EVV Application allows you to do more than just verify visits. myEZcare provides an easy implementation, with experienced support and training teams to ensure every user is prepared.
Remote clock-in-out
Risk reduction
Mobile task entry
GPS location validates appointments
Verify visits with mobile application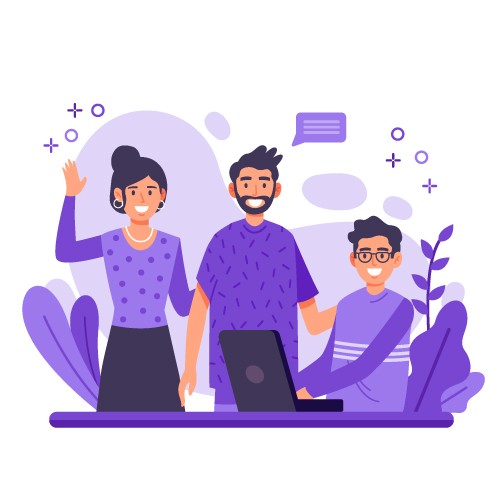 How Much Will myEZcare EVV Software Cost You?
Reliable, User-Friendly, Error- Free EVV Application to Capture, Bill, and Ensure Care Delivery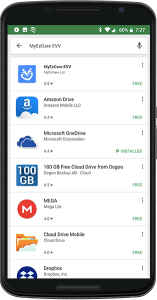 Download our Mobile App from Apple or Google Store.
Login with your myEZcare EVV Credentials.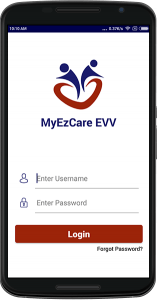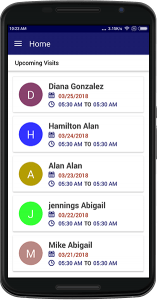 View your upcoming visits.​
Click on your ongoing visit to clock in using your mobile app or via IVR using your code.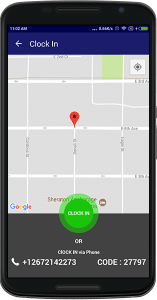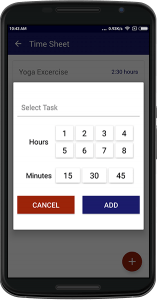 Fill your timesheet and submit the time consumed for each task assigned.
Once you complete your visits, clock out using your mobile app or via IVR using your code.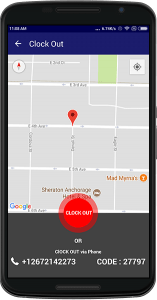 We Promise Regular Updates & Enhancements
Streamline Your Home Healthcare And Personal Care Activities & Run Your Agency Better
Comprehensive and Economic

Affordably Price Tier Options
Need Electronic Visit Verification System?
As a leading provider of innovative health care software,myEZcare is committed to helping health care facilities operate more smoothly and efficiently.
Request a demo to speak with myEZcare team member and learn how we can assist you to improve care plan compliance.