What's New in Version 2.1.5
Features
Nurse Calendar feature introduced for scheduling the patient with a view of the Yearly calendar. Users can now also create a Recurrence Schedule in daily, weekly, biweekly, monthly, yearly format.
myEZcare features your access depending on your user type and role. When your user type or role does not have permission for a module or feature, myEZcare does not present it as an option.
How to give permissions to a respective role?
Path: Dashboard → Admin → Roles & Permissions → Select Role → Web Permissions → Scheduling → Nurse Scheduler
As soon as the user saves the permission. The respective roles should be able to get the menu of Nurse Calendar under Schedule.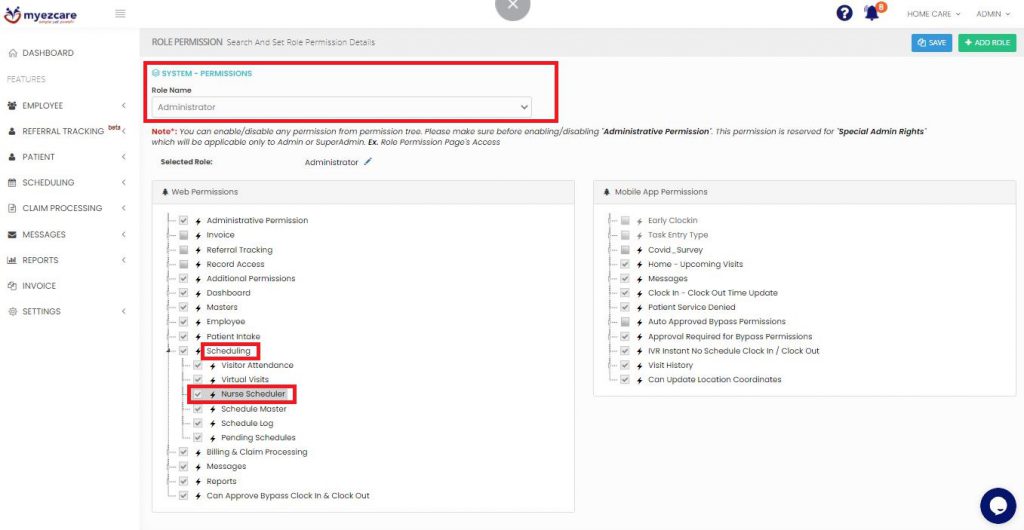 Steps to Create Schedule
Login application with Valid Credentials
Click on the Nurse Calendar menu under Scheduling Tab
Now you can see a calendar open
Click on Add Schedule Button or on the Date on which you want to create the schedule.
Fill in Necessary details.
Select type of schedule One Time Only or Recurrence
Enter Date Range and Time
Click on Save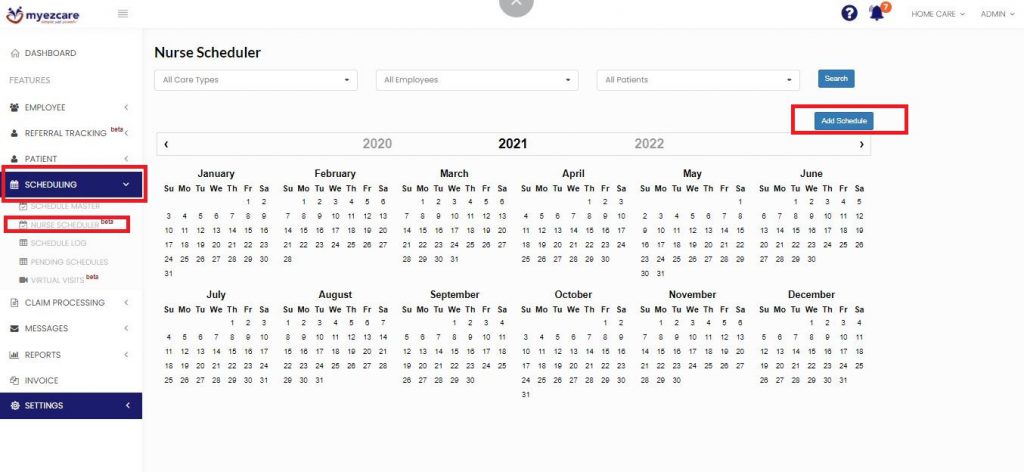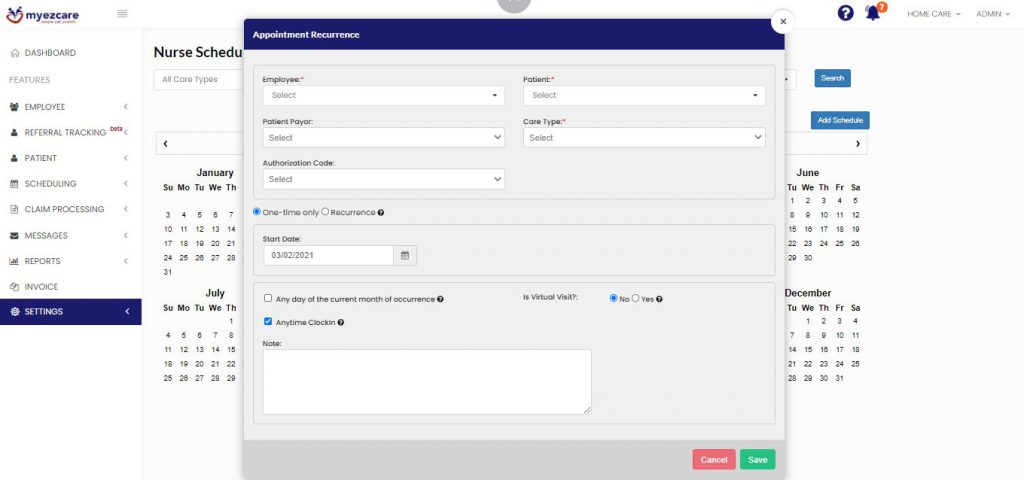 Your feedback is very important to us. Please do let us know if you face any issues or any new feature request by emailing us at [email protected]
Thank You !!
Support Team
myEZcare