What's New in Version 2.1.0
1. Employee Overtime hours issue has been fixed.
Path: Dashboard → Employee Overtime section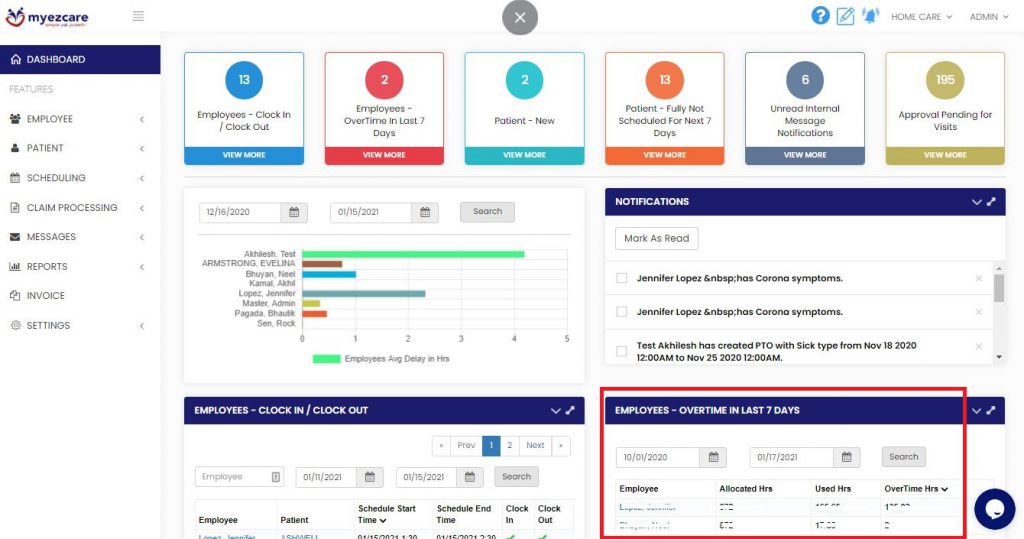 2. Now users will also be getting OTP (one-time password) through email to reset their password during the forgotten password process.
3. Users will now be getting employee lists while scheduling from the Patient section.
Path: Patient → List → Select Your Patient and Click on Action → Edit → Care Plan → Patient Schedule → Schedule Now → Now You Can See List of Employee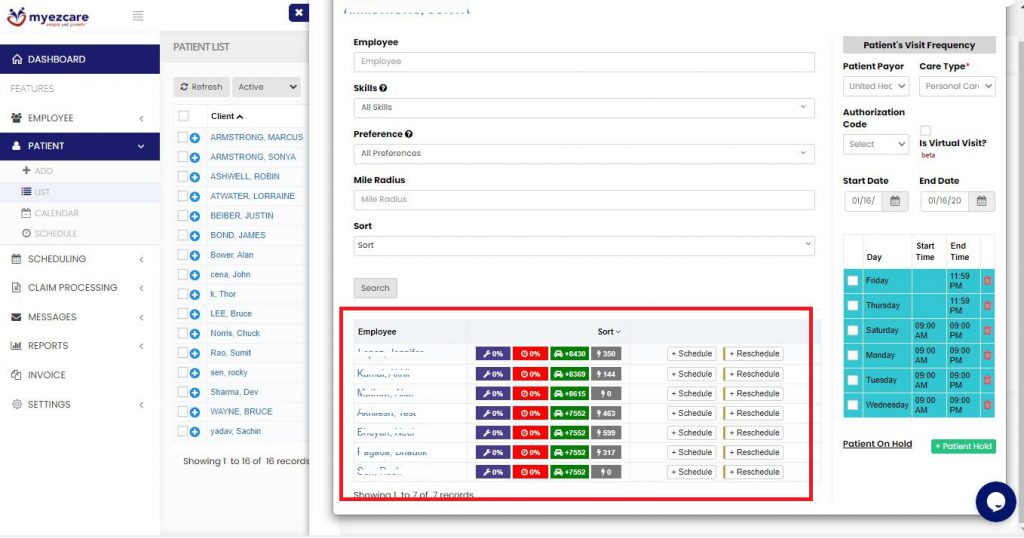 4. Certificate Authority drop-down that was not coming before is coming now.
Path: Employee → List → Select Your Employee and Click on Edit → Certificate Section → Add Certificate → Certificate Authority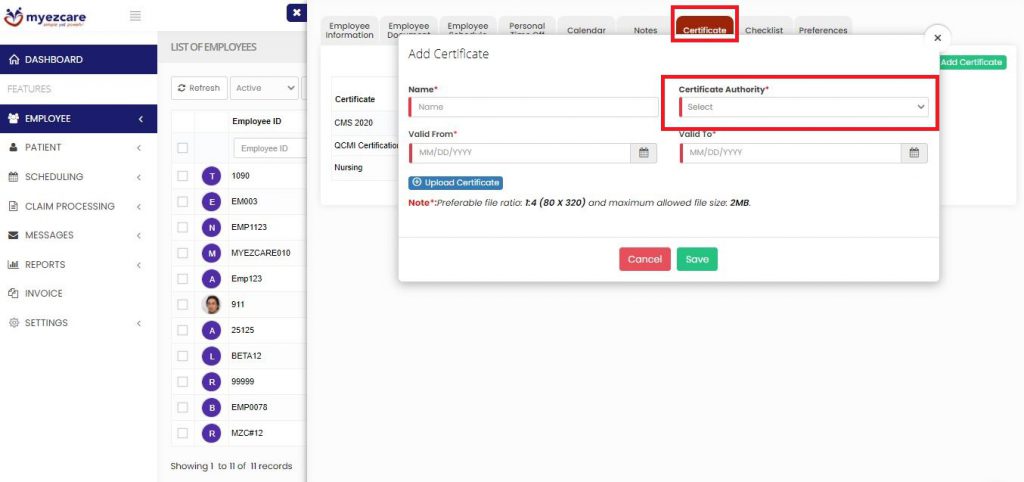 How to Add Certificate Authority?
Path: Setting → Dropdown Editor → Item Type Select Certificate Authority → Give Title & Save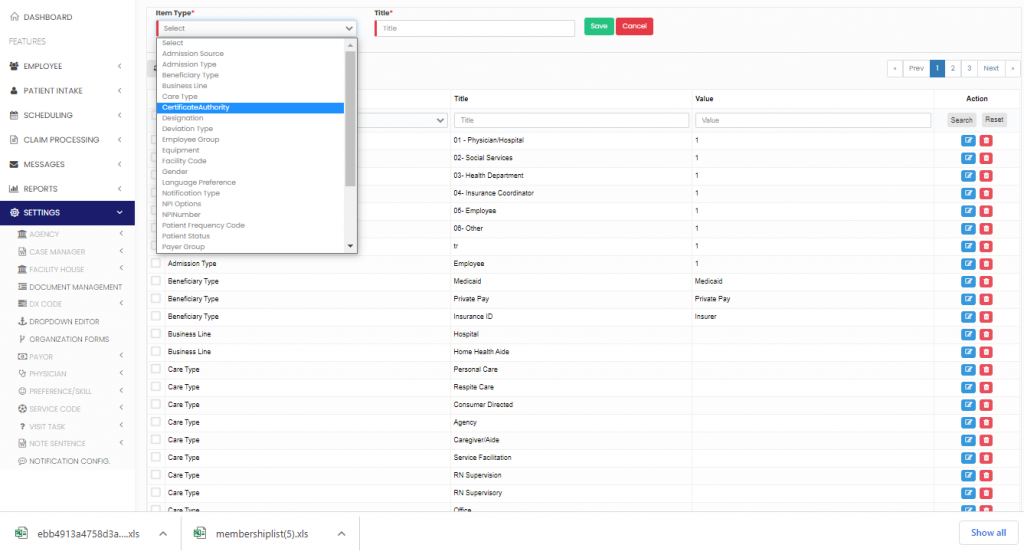 Features
1. myEZcare application is now integrated with Care Birdge for claims processing.
2. Covid Survey Audit report added in the Reports section. This report will enable you to audit all the employees covid survey reports.
Path :- Reports → Select Reports in sub menu → Click on the View Reports Button of Covid Survey Audit report.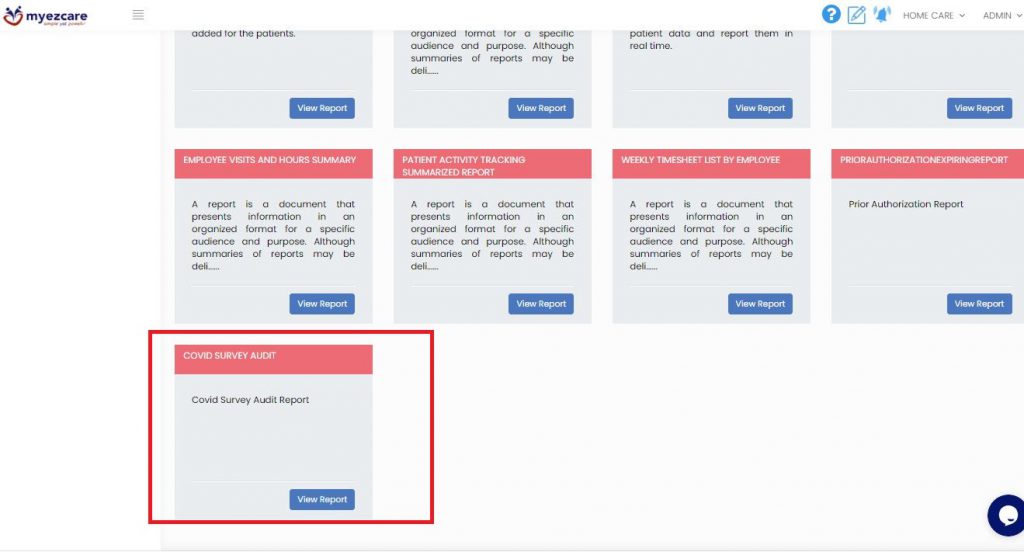 Your feedback is very important to us. Please do let us know if you face any issues or any new feature request by emailing us at [email protected]
Thank You !!
Support Team
myEZcare