What's New in Version 2.0.5
F#3du7nu Notifications alerts providing useful information or alerting individuals to upcoming activity or action. You can locate these notifications on the dashboard.
Types of Notification Available
1. Early clock out 2. Conclusion Note 3. PTO created 4. Patient Denied service 5. Patient on hold 6. Schedule Cancellation 7. Internal Message. More notifications to be added.
You can set Notification Preferences and opt to get notifications via Email, SMS, Web & Mobile-app.
Path: Go to Employee->List->Notification Preferences
One can configure Notifications and restrict or access permission via Notification Config.
Path: Settings —> Notification Config. –> Click on Notification Configuration to Select Type of Notification –> Select Role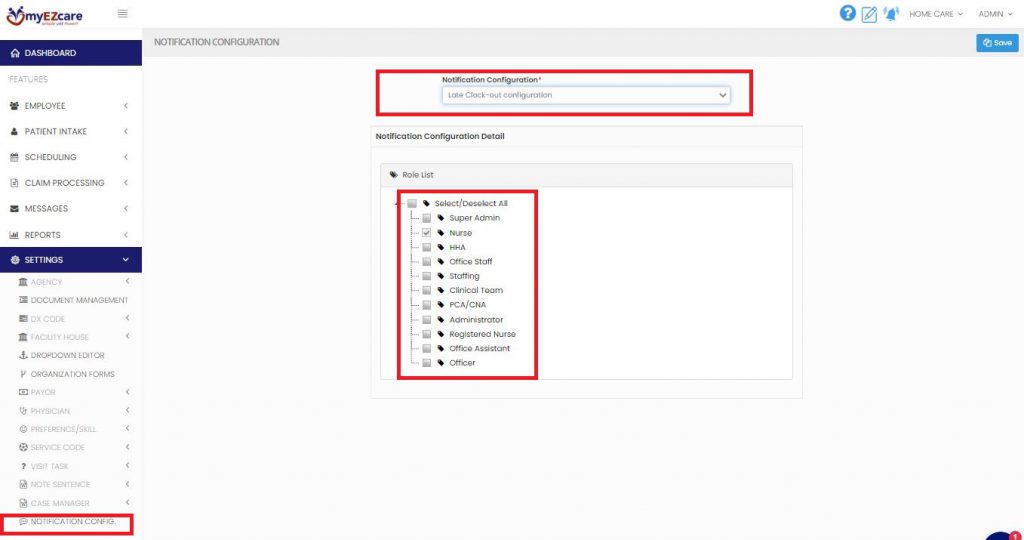 F#3hjv5a Now you can Change Authorization Code and Payor/Insurance in Visit TimeSheet. Also, "View Authorization Details" option added to get quick authorization details
Path: Reports –> Employee Visit Report –> Select Your Employee –> Action –>Click on Edit Timesheet –>View Authorization Details
Path: Reports–>Employee Visit Reports–>Select Your Employee–>Click on Action–>Select Edit Timesheet–>Edit–>Select Your Authorization or Payor/Insurance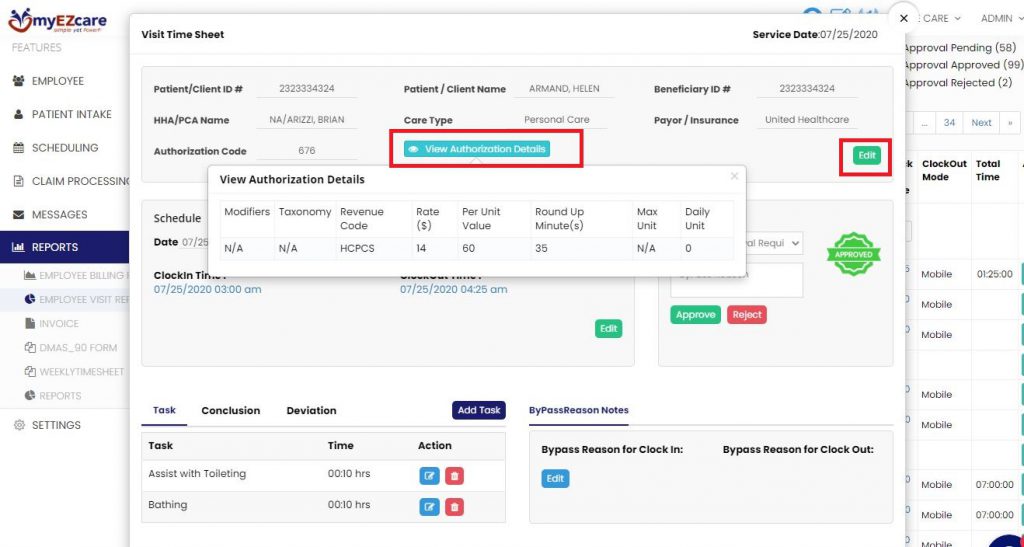 F#3hquhg You can find Employee ID on mouseover on the patient update schedule screen
Path: Go to Patient –> List –> Select Patient –> Care Plan –> Edit Schedule –>Mouse over on Schedule Slot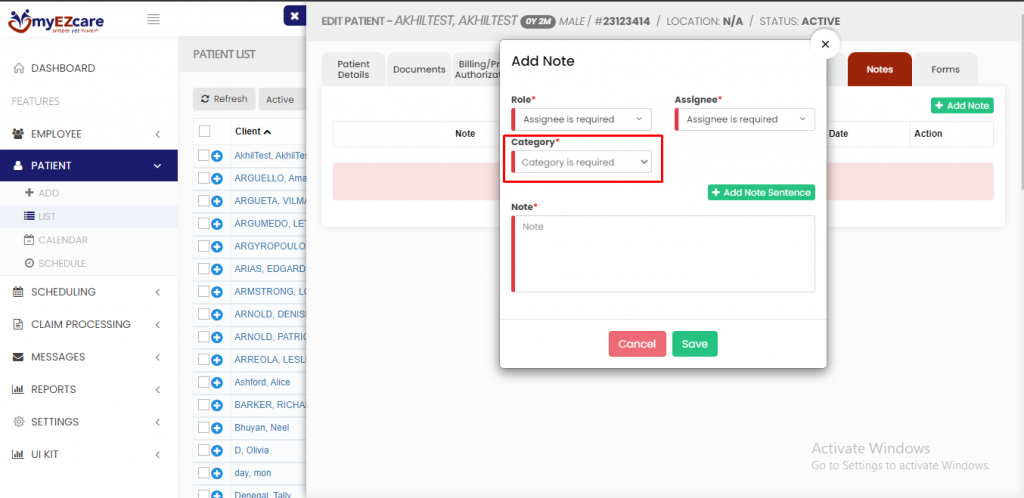 To Add Different Categories
Path: Settings –> Dropdown Editor –> Note Category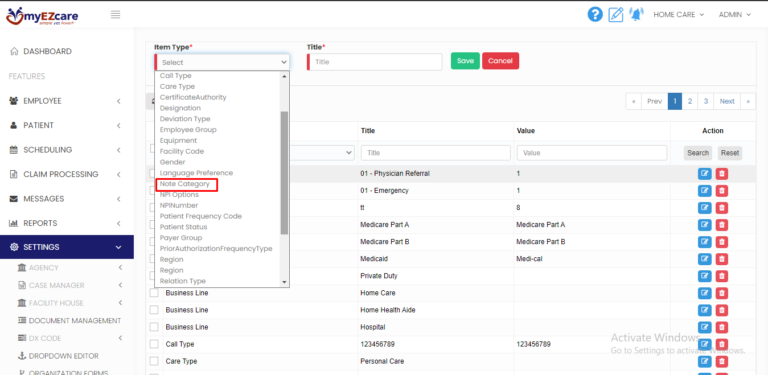 Users will now be able to see the Document/Forms related to the task in a pop-up window on the Employee Visit Report screen.
Path: Reports –> Employee Visit Report –> Action –> View Tasks Documents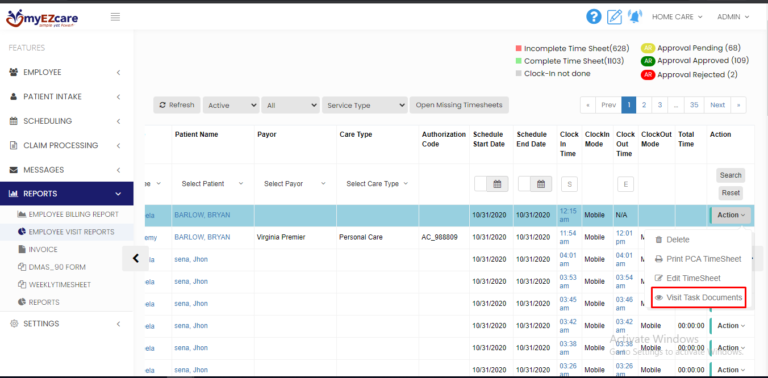 Your feedback is very important to us. Please do let us know if you face any issues or any new feature request by emailing us at [email protected]
Thank You !!
Support Team
myEZcare