What's New in Version 2.0.16
F#1dbbzu 'Upload Certification' option added in the 'Certificate Section' of the employee module. Users now need to add 'Certificate Authority' and then can add certificates manually.
How to Add Certificate Authority
Path: Setting → Dropdown Editor → Item Type Select Certificate Authority → Give Title & Save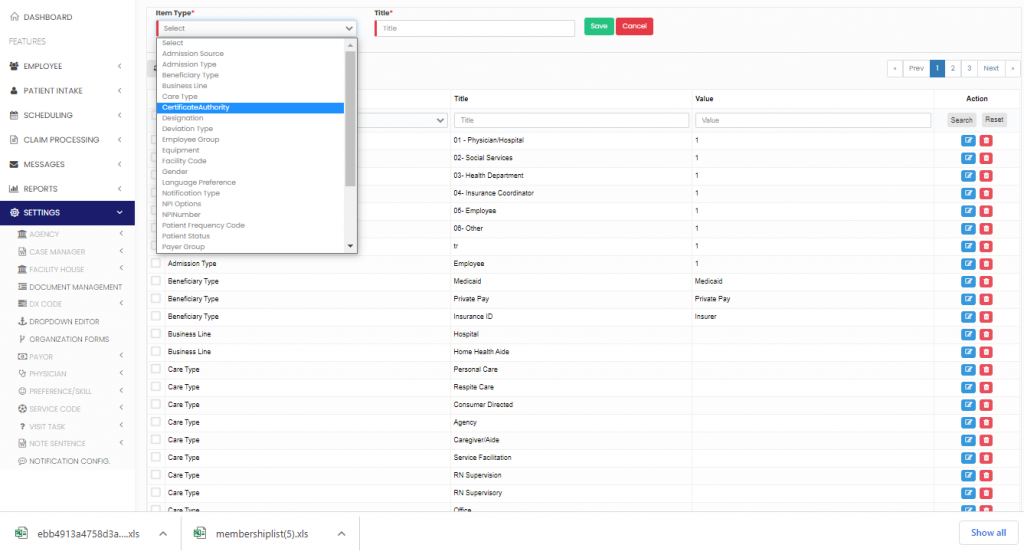 How to Upload Certificate
Path: Employee → Add → Certificate → Add Certificate → Fill Details → Upload Certificate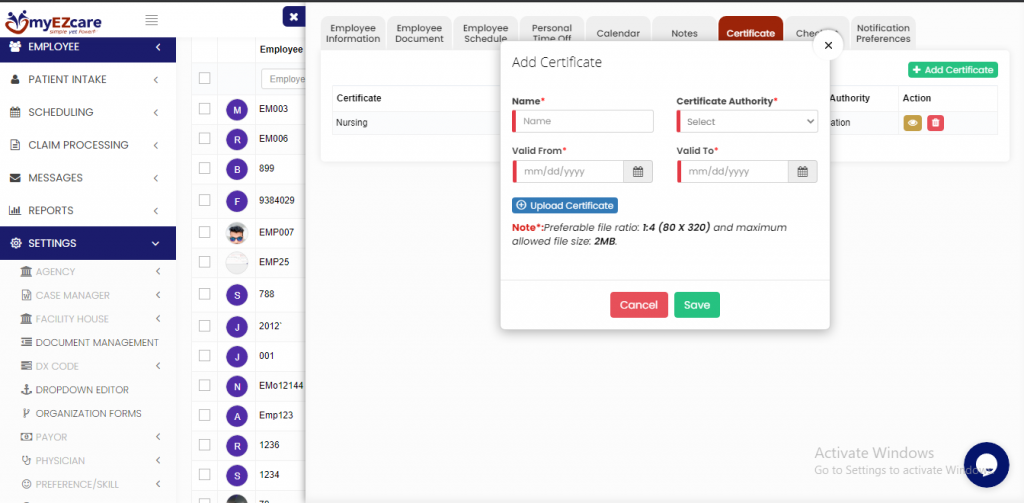 F#15dbj4 Any Time Clock In and Clock Out. Now if a patient opted and marked for anytime Clock In then the scheduled employee is allowed to Clock In and Clock anytime throughout the day. In the mobile application, a tag will be displayed for the Patients with this option.
How to Enable Anytime Clock In Permission?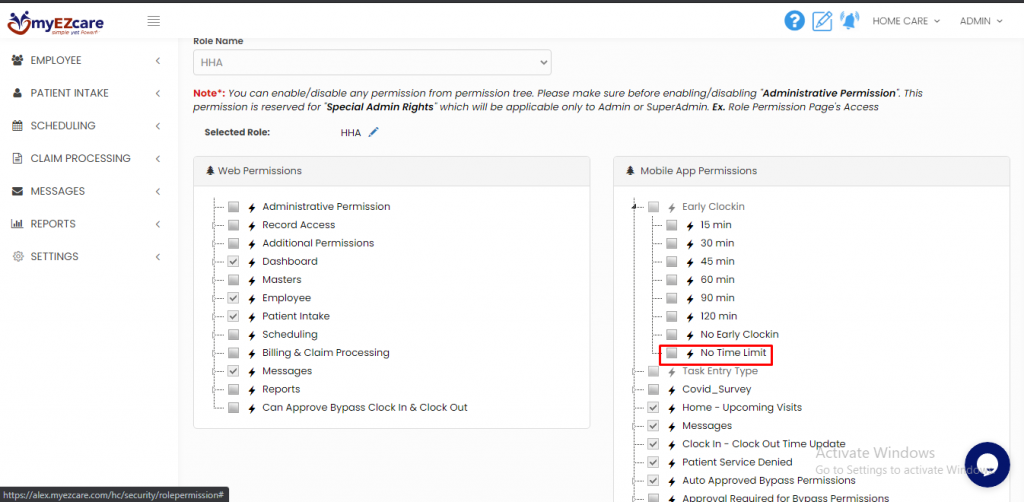 Mobile View of Anytime Clock In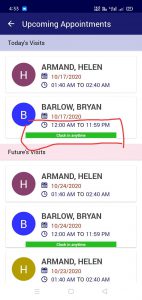 F#1dbbzu Users can now upload Prior Authorization file and can locate this file under the document section.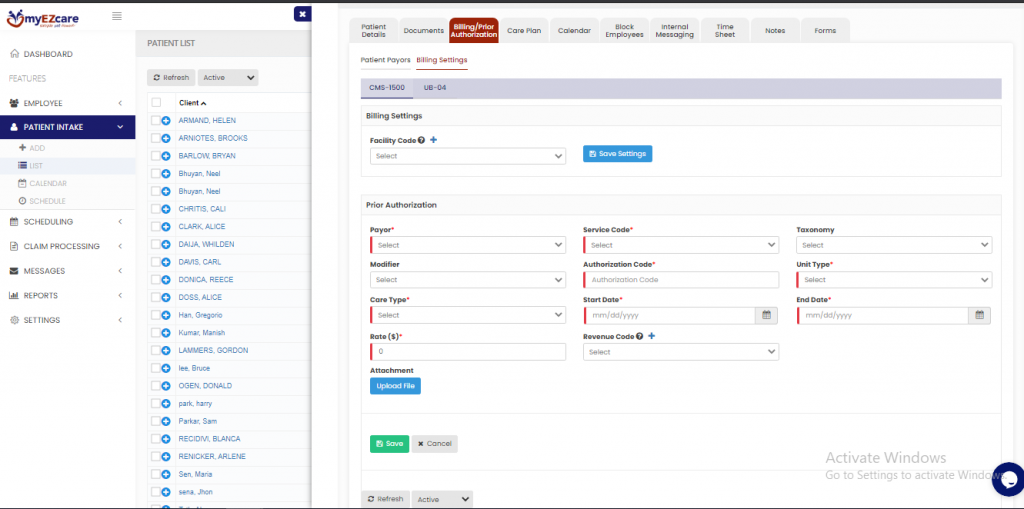 Locating File Under Document Section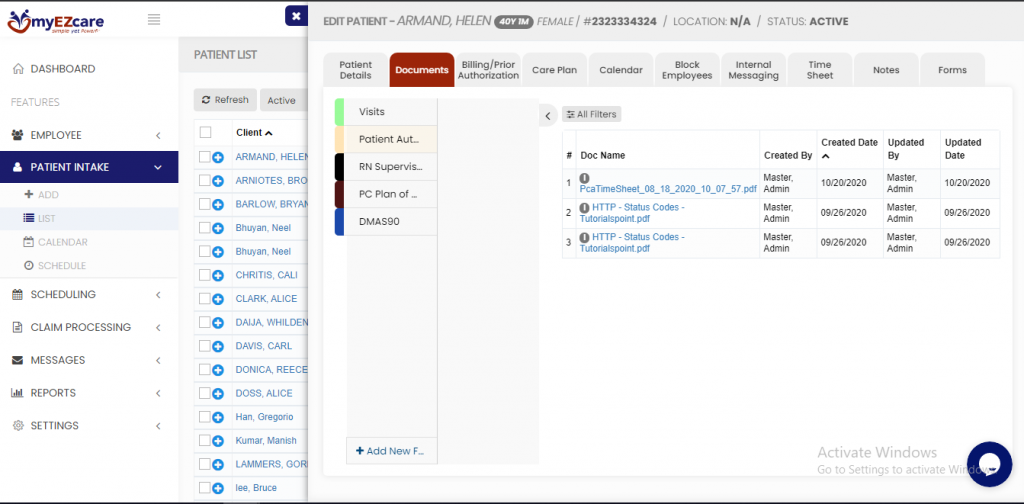 F#1b6j31 Digital CMS 485 Form under Forms section for Virginia clients.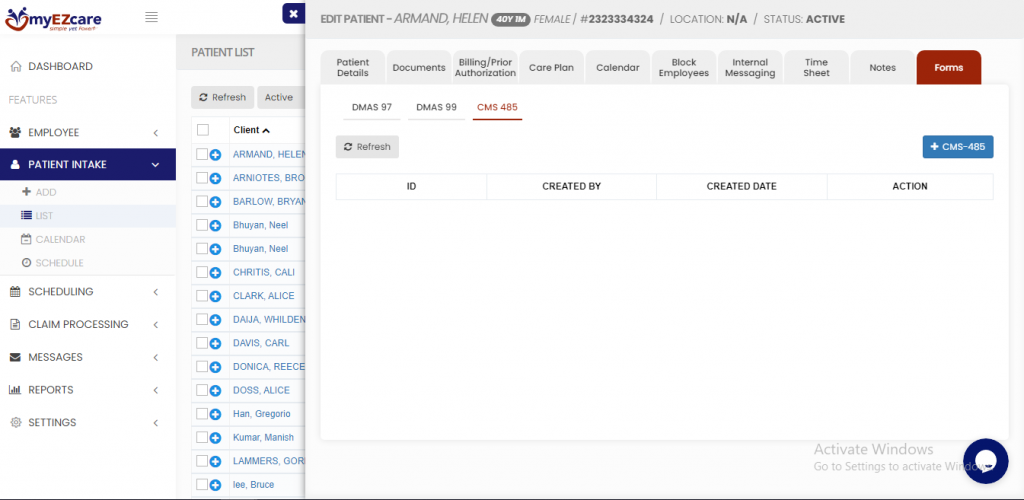 F#1beh0a Now your myEZcare application will be logged out automatically after a certain time due to user inactivity.
F#1dc4de myEZcare mobile application now has a Covid_19 Survey that employees can answer on their smartphone prior to going to work. Administrators can set up permissions on the basis of the role of the employee for these surveys.
How to Setup Permissions?
Path: Dashboard → Admin → Roles & Permissions → Mobile App Permissions → Covid_Survey
Permissions Available – Mandatory, Not Required & Optional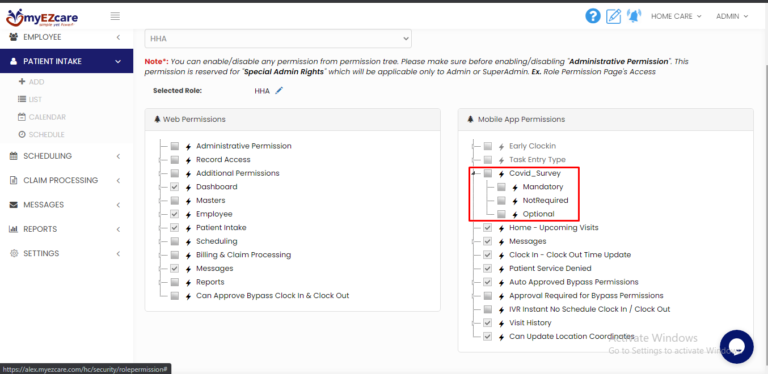 Covid_Survey in Mobile App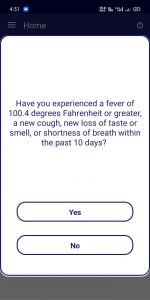 F#2vjfa0 Now in the mobile, the user will get a notification 15 minutes before Clock In and Clock Out.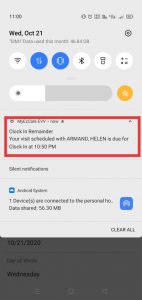 F#1fc0y6 Now users can see Visit Task Form filled by an Employee in the Timesheet.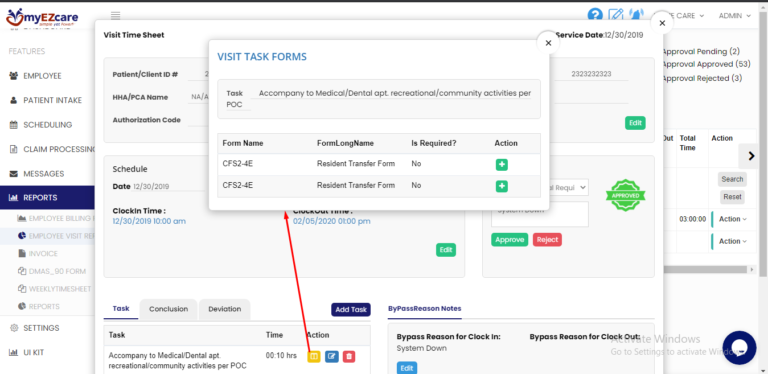 Your feedback is very important to us. Please do let us know if you face any issues or any new feature request by emailing us at [email protected]
Thank You !!
Support Team
myEZcare