What's New in Version 1.2.15
F#1xnwt0 Now perform following actions under "Visit Time Sheet"
Dashboard –>Employee Visit Report
1. Clock In and Clock Out can now be Edited and Canceled easily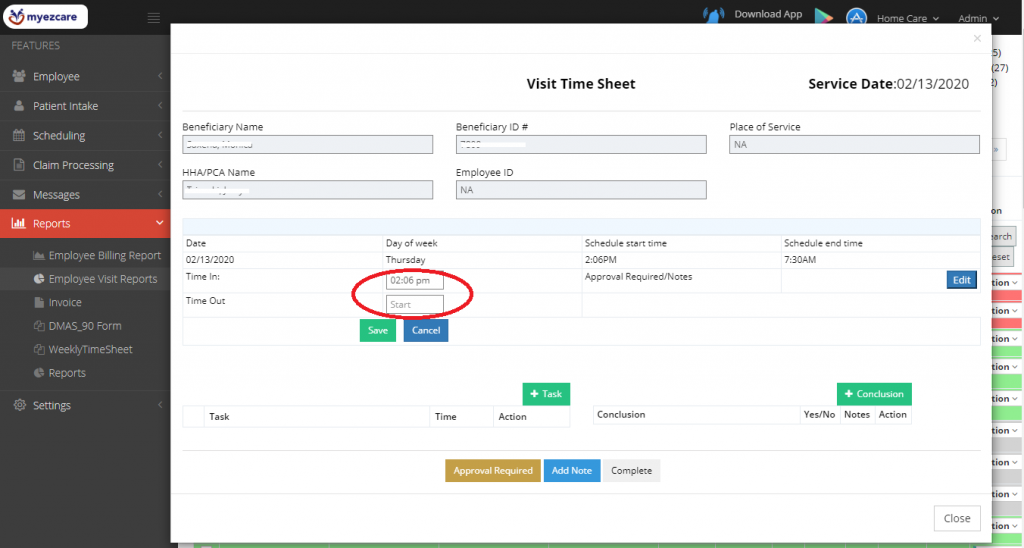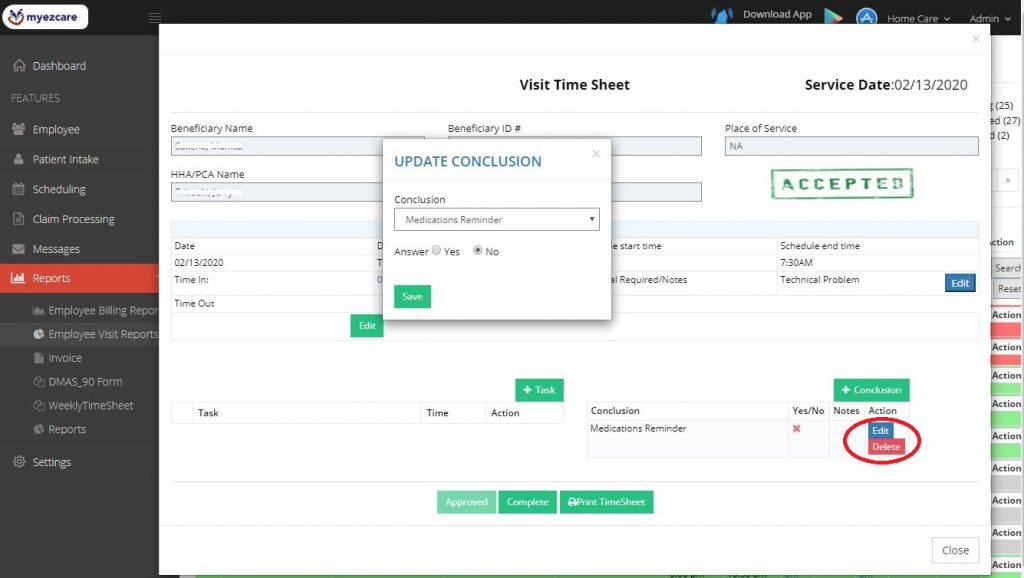 3. You can now see whether the Visit Time Sheet is Approved or Rejected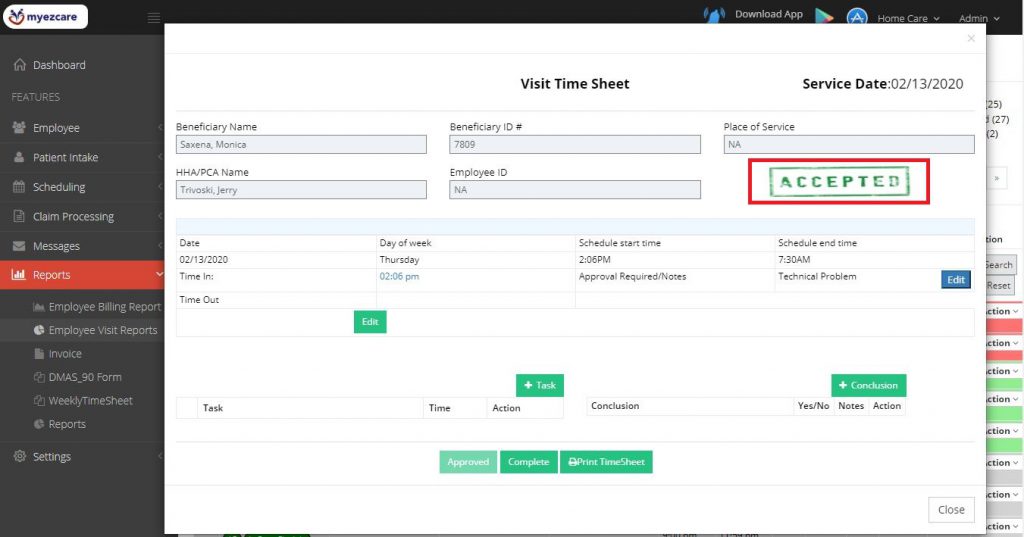 4. Now edit Approval Required Note in Visit Time Shee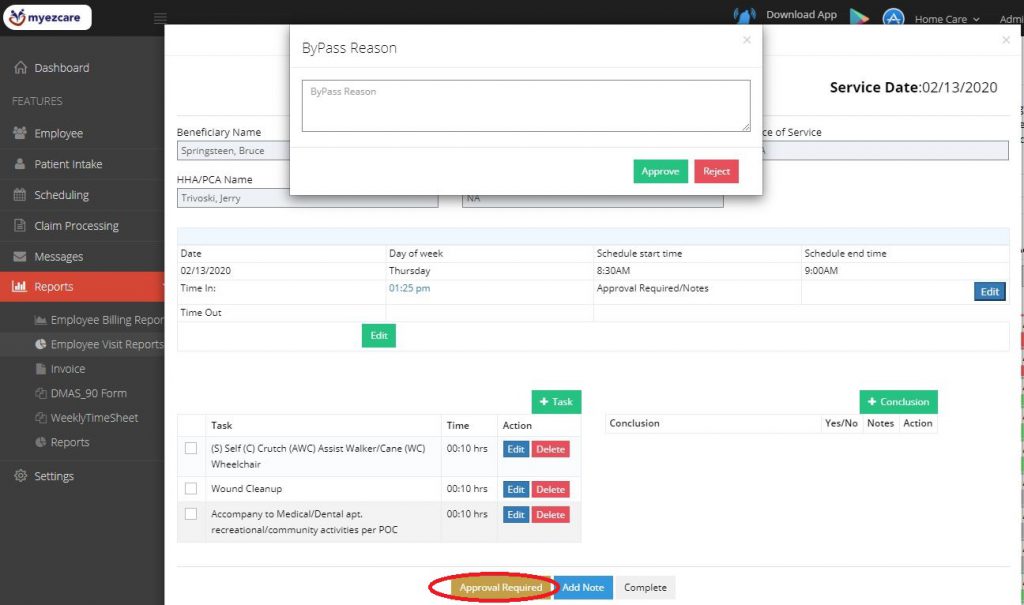 F#23gv9c Now Add and Edit Note Sentence
Setting –> Note Sentence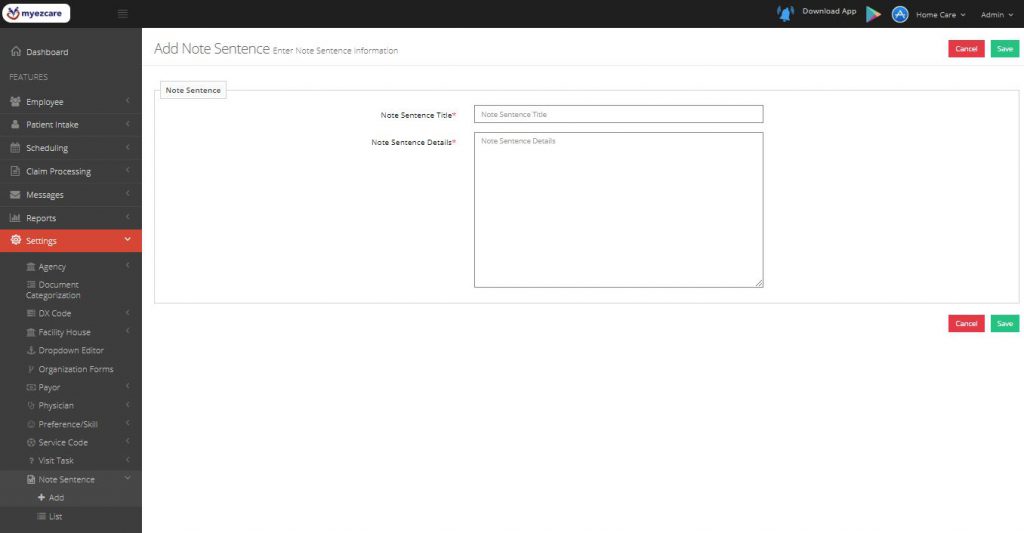 F#1qm1tw Employee ID coloumn added in List of Employees
Path: Employee –>List

F#2fk5jd Location field remove from Schedule Log page
Scheduling –> Schedule Log

F#4ubkmj Date of Birth field added for Employee
Path: Employee –> Add Employee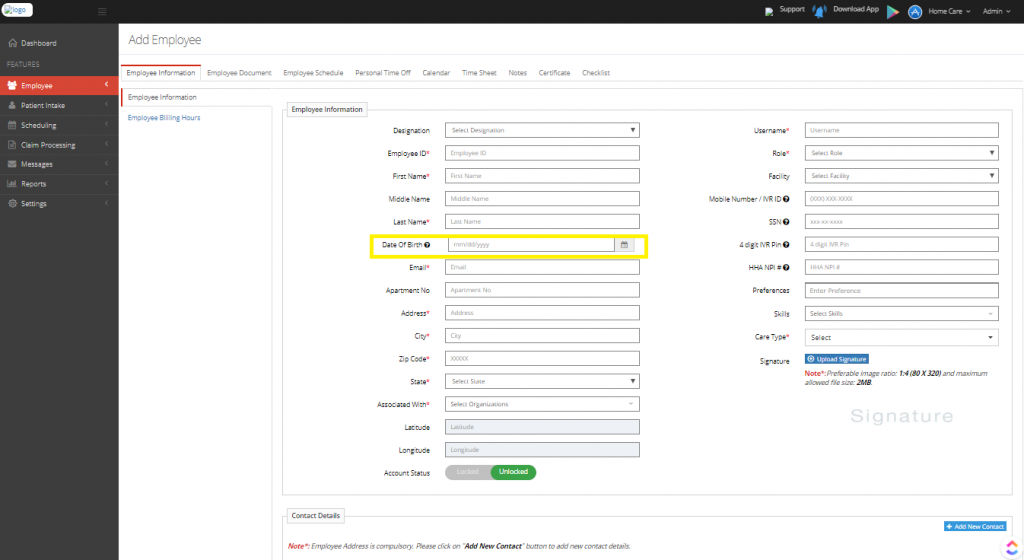 F#2bhn5z New User Interface (UI) for Edit Time Sheet
Path: Reports –> Employee Visit Reports –> Action –> Edit Time Sheet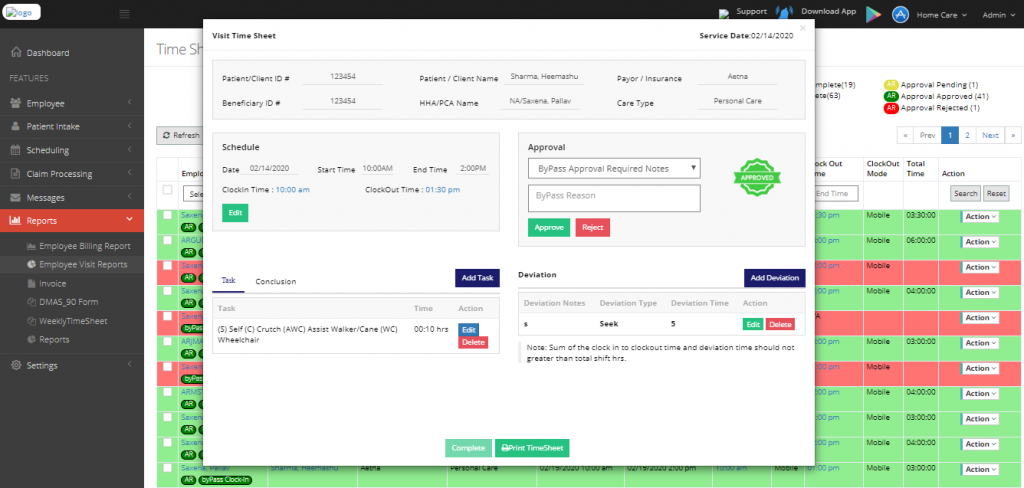 F#2fk9jm All Day option added on Employee Schedule page to add 24 Hrs time slots
Path: Employee –> List –> Select Your Employee –> Add Employee Schedule –> Select Your Date –> Save & Add Time Slots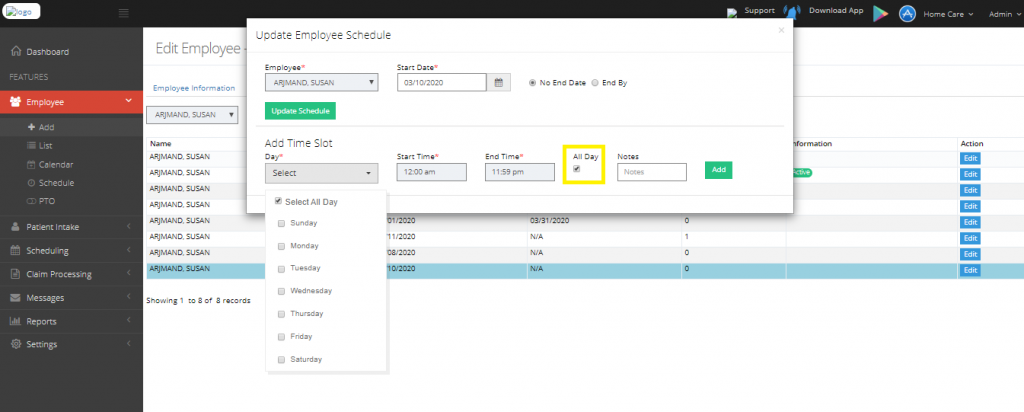 F#2bqbeq Now you can also tag Facility for your employees.
Employee –> Add –> Now Select Facility
To add diffrent facility houses. Please follow the below steps.
Setting –> Facility House –> Add Facility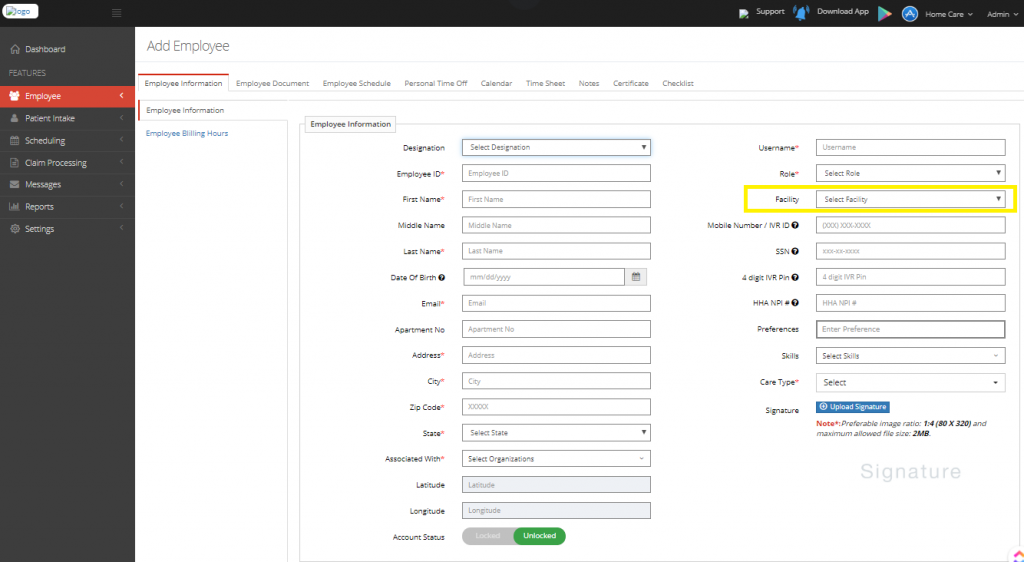 F#27kaza Now add Deviation Note on Edit Time Sheet
Path: Reports –> Employee Visit Reports –> Action –> Edit Time Sheet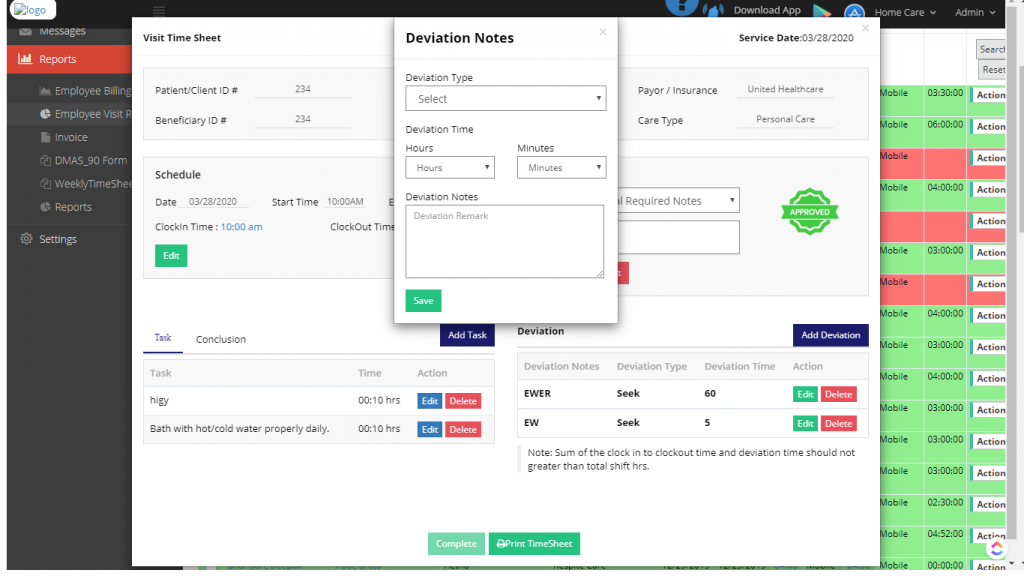 Your feedback is very important to us. Please do let us know if you face any issues or any new feature request by emailing us at [email protected]
Thank You !!
Support Team
myEZcare
support[email protected]