WYOMING
Wyoming EVV Implementations
EVV is still being implemented in most states with varying guidelines and regulations, so it is important to stay updated on the latest updates and changes. We're keeping our website and application up to date with any EVV updates, so if you have any questions or concerns, please let us know.
Division of Healthcare Financing
6101 Yellowstone Road Ste. 210
Cheyenne, WY 82009
(307) 777-7531
Fax: (307) 777-6964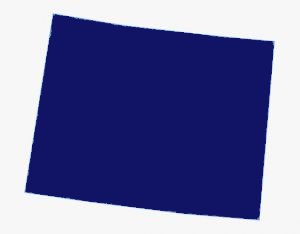 EVV Type:
Open Model Electronic Visit Verification Solution
Mandatory Agency –
Home Healthcare Service Agencies In Wyoming
State Aggregator:
CareBridge
Medicaid Deadline:
March 01, 2021
Our Status – myEZcare is integrated with the state system. myEZcare is providing EVV services in Wyoming.
Wyoming EVV Frequently Asked Question
If Wyoming adopts a system that meets the relevant requirements, federal reimbursement funds is available. Alternatively, some states have elected to adopt various system models, in which providers can use the state-sponsored system or buy their own EVV system and submit data to the state via batch files or other data submission methods. There are numerous alternatives for gathering information as long as it complies with CMS's requirements specified in the Cures Act."
Off-line capabilities are considered in many of the EVV technologies available. Some states that have previously deployed EVV systems have a backup verification option in place, such as IVR over the phone. Other states utilise GPS-capable devices that store location data until a data connection is available for upload. Wyoming has not yet chosen a model or technology to deploy, but it will be an important factor to consider when weighing possibilities.
In order to authenticate a dentist appointment, EVV Systems must collect six precise pieces of information.
What service was performed?

The individual receiving the service
The date of the service
The location of service delivery
The individual providing the service

When the service starts and when the service ends are important aspects to be considered.