Wisconsin
Wisconsin EVV Implementations
EVV is still being implemented in most states with varying guidelines and regulations, so it is important to stay updated on the latest updates and changes. We're keeping our website and application up to date with any EVV updates, so if you have any questions or concerns, please let us know.
Wisconsin Medicaid Deadline
The Wisconsin Department of Health Services is extending their soft launch phase of electronic visit verification (EVV) for another two years. The repercussions of the hard launch will not take effect until January 1, 2022.
Providers are required to use EVV until November 2nd 2020 during the soft launch phase. If you are not using EVV on your app, you are out of compliance with current DHS policy.
During the soft launch, businesses, streamline processes and take additional training. We'll be communicating future hard launch plans at a future date.
Wisconsin Department of Health Services
Division of Medicaid Services
Attention: Electronic Visit Verification PO Box 309 Madison WI 53707-0309 Wisconsin EVV Customer Care – 833-931-2035 Email – [email protected]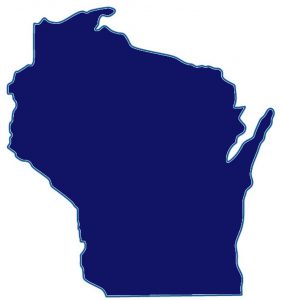 EVV Type: Open Model Electronic Visit Verification System
Mandatory Agency: HHCS and PCS
State Aggregator: Sandata
Our Status: myEZcare is integrated with the state system. myEZcare is providing EVV services in Wisconsin.
Wisconsin EVV Frequently Asked Question
Sandata, a DHS vendor, will provide an EVV system for the agency's programs and providers. DHS is looking into using our company's aggregator technology to make it easier for providers who already have an EVV system in place. This would allow them to continue using it if their software meets the required standards.
For capturing visit information at the service location, the State EVV Solution will use two primary technologies:
Mobile Visit Verification

Telephony Visit Verification
Yes, once the deadline has passed it is necessary to use EVV in order to continue providing treatment and receive reimbursement from DHS.
Electronic Visitor Verification allows for an employee's location and hours of work to be verified. It also confirms that the patients are receiving the care they require, and that visits being reported are taking place.