Virginia
Virginia EVV Implementations
EVV is still being implemented in most states with varying guidelines and regulations, so it is important to stay updated on the latest updates and changes. We're keeping our website and application up to date with any EVV updates, so if you have any questions or concerns, please let us know.
Virginia Medicaid Department of Medical Assistance Services
600 East Broad Street, Richmond, Virginia. 23219
For Medicaid Enrollment
Web: www.coverva.org – Tel: 1-833-5CALLVA, TDD: 1-888-221-1590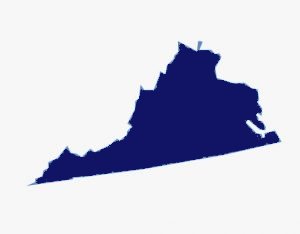 EVV Type: Provider Choice EVV Model
State Aggregator: Not Yet Decided
Personal Care Services Deadline: January 1, 2021
Home Health Services By January 1, 2023
Our Status – myEZcare is integrated with the state system. myEZcare is providing EVV services in Virginia.
Authorized Body : Virginia Medicaid Department of Medical Assistance Services
Virginia EVV Frequently Asked Question
EVV vendor systems are not approved by Virginia Medicaid and will not be approved in the future. Virginia Medicaid may, from time to time, send provider questions to a list of EVV systems created by a third party in order to expedite the adoption of an EVV system by the provider community. There are a number of services available to assist you in locating possible EVV vendors.
Virginia Medicaid will accept paper claims or Direct Data Entry (DDE) claims for Agency Directed personal care, respite care, and companion services for dates of service through August 31, 2020. The DDE site will not be changed to handle the extra fields required for EVV claims. Claims submitted through the DDE portal with a service date of September 1, 2020 or after will not be able to include the additional EVV fields required for payment. Providers must submit 837P claims via electronic data exchange (EDI).
States are required to implement Electronic Visit Verification under the federal 21st Century CURES Act (EVV). States were supposed to comply with Medicaid in-home personal care by January 1, 2019, and home health services by January 1, 2023, according to the original statute. The Virginia Appropriations Act made it possible to use EVV for respite and companion services. Federal legislation passed in July 2018 extended the deadline for states to comply with the EVV requirement for Medicaid personal care services without penalty until January 1, 2020. The date for home health care has not changed. On October 1, 2019, Virginia Medicaid began accepting EVV claims. Beginning September 1, 2020, Virginia Medicaid will need EVV information before reimbursement for Agency Directed Personal Care, Respite, and Companion Services.