Vermont
Vermont EVV Implementations
EVV is still being implemented in most states with varying guidelines and regulations, so it is important to stay updated on the latest updates and changes. We're keeping our website and application up to date with any EVV updates, so if you have any questions or concerns, please let us know.
Department of Vermont Health Access
280 State Drive
Waterbury, VT 05671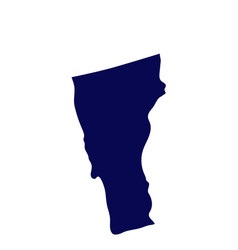 EVV Type: Open Vendor EVV Model
State Aggregator: Sandata
Personal Care Services Deadline: January 1,2021
Home Health Services By January 1, 2023
Our Status – myEZcare is integrated with the state system. myEZcare is providing EVV services in Vermont.
Vermont EVV Frequently Asked Question
Yes, home health agencies that provide personal cae or homecare services are subject to the EVV obligation.
There are a variety of home care software solutions on the market today that are combined with features and functionalities to ensure that all regulations are followed and that the finest possible care is provided. A solution that is simple to use by your team, caregivers, patients, agency owners, and patient's family is a basic feature to seek for.
The State-sponsored EVV solution is being provided by Sandata Technologies in collaboration with Vermont Medicaid. The VT Medicaid system will cooperate with Sandata Technologies to acquire EVV data in collaboration with DXC Technology. Personal care services must have EVV by January 1, 2021, and home health services must have it by January 1, 2023. For EVV personal care services, Vermont has requested a one-year extension. Prior to installation, there will be training and assistance on how to utilise the EVV system.