New York
New York EVV Implementations FAQs
EVV is still being implemented in most states with varying guidelines and regulations, so it is important to stay updated on the latest updates and changes. We're keeping our website and application up to date with any EVV updates, so if you have any questions or concerns, please let us know.
New York State Department of Health
New York State Department of Health
Corning Tower
Empire State Plaza,
Albany, NY 12237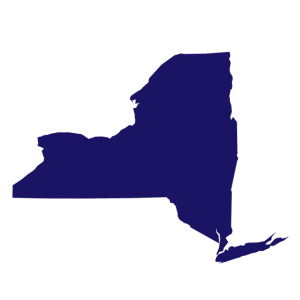 EVV Type: Provider Choice Model EVV Application
Mandatory Agencies: Home Healthcare Services, Personal Care Agencies
State Aggregator:
eMedNY
Medicaid Deadline: January 01, 2021 for Personal Care and January 01, 2023 for Homecare
Our Status – myEZcare is integrated with the state system. myEZcare is providing EVV services in New York.
New York EVV Frequently Asked Question
The 21st Century Cures Act allowed state Medicaid agencies to pick from a variety of EVV deployment plans. The "Choice Model" was chosen as the greatest fit to satisfy the various needs of NY Medicaid providers after an outreach effort involving providers, EVV solution suppliers, NY Medicaid customers, Managed Care Organizations, and New York State Department of Health (NYSDOH) officials. The Choice Model enables providers to choose and fund their own EVV.
A Billing Provider is a Medicaid provider who invoices NYS Medicaid for personal care and home health services and is obliged to use the EVV system.
A Submitter is the entity that submits the EVV record on behalf of the Billing Provider to the Data Aggregator – eMedNY. The eight-digit MMIS ID on the EVV record will always be the Submitter ID.
Providers can choose from one or more ways to provide EVV data for their Medicaid enrolled customers. The Choice Model gives providers the most freedom in integrating EVV data collecting into their workflow, as well as submitting that data using their existing technology and trade partners.
The goal of this section is to assist billing providers and EVV submitters in identifying viable workflows.