INDIANA
Indiana EVV Frequently Ask Questions
EVV is still being implemented in most states with varying guidelines and regulations, so it is important to stay updated on the latest updates and changes. We're keeping our website and application up to date with any EVV updates, so if you have any questions or concerns, please let us know.
402 West Washington Street, Room W461, MS 25
Indianapolis, IN 46204
EVV Queries – https://www.in.gov/medicaid/providers/1005.htm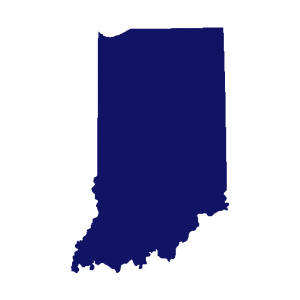 EVV Type: Open Model EVV Software
State Aggregator: Sandata
Medicaid Deadline: Indiana Health Coverage Programs (IHCP) will employ an EVV system to document personal care services by January 1, 2020, in accordance with federal regulations. By January 1, 2023, an EVV system will be used to document home health services.
Medicaid Deadline: January 01, 2021 for Personal Care and January 01, 2023 for Homecare
Indiana EVV Frequently Asked Question
Yes, EVV training is required for users of the State EVV Solution and provider-choice EVV. Claims may be denied as a result of human error or inability to capture critical information.
A provider fee to fund the EVV system at the state level is being considered. Home care agencies that use an EVV-based software solution that meets the State's technical specifications and have been approved as EVV vendors can keep using their systems. The State's system will compile EVV data from both Sandata, the State's contracted vendor, and approved third-party vendors.
Providers of home care services who are required to use EVV must do so in order to be reimbursed by the IHCP for services delivered to members. Care providers will not be reimbursed for claims if the EVV data is not gathered.