IDAHO
Idaho EVV Implementations FAQs
EVV is still being implemented in most states with varying guidelines and regulations, so it is important to stay updated on the latest updates and changes. We're keeping our website and application up to date with any EVV updates, so if you have any questions or concerns, please let us know.
Idaho Department of Health and Welfare
450 West State Street,
PTC Building, 10th Floor
Boise, ID 83705
For More Info. – https://healthandwelfare.idaho.gov/contact-us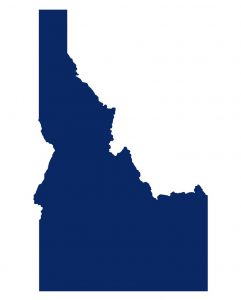 EVV Type: Open Model EVV System
State Aggregator: Sandata
Medicaid Deadline: September 30, 2021
Our Status: myEZcare is integrated with the state system. myEZcare is providing EVV services in Idhao.
IDHAO EVV Frequently Asked Question
myEZCare is linked to the state's health-care system. In Idaho, agencies can bill for Medicaid benefits using myEZCare as an EVV compliant home care software.
No. It is simple to use the EVV system, and you may not need to hire any more personnel. Keep in mind that your caregivers and office staff have all received EVV training and are compliant.
No. States have significant discretion to use the system(s) of their choice as long as all of the statutorily mandated information on personal care and home health care services requiring an in-home visit by a provider is collected. The Centers for Medicare & Medicaid Services (CMS) does not support any particular system.