ALASKA
Alaska EVV Implementations FAQs
EVV is still being introduced in most states, with varying guidelines & regulations. It's important to stay up-to-date on these changes, which we do by updating our website and application with any EVV updates. If you have any questions or feedback about EVV updates, please let us know!
Alaska Department of Health and Social Services
Commissioner – Adam Crum
Mailing & Physical address: 3601 C Street, Suite 902, Anchorage, Alaska, 99503-5923, Phone: (907) 269-7800 and Fax: (907) 269-0060
https://dhss.alaska.gov/Commissioner/Pages/default.aspx
Public Assistance Office – https://dhss.alaska.gov/dpa/Pages/contacts.aspx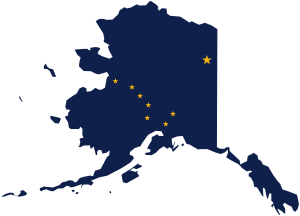 EVV Type: Open Model EVV Application
State Aggregator: Therap
Medicaid Deadline: January 01, 2021
Our Status: myEZcare is integrated with the state system. myEZcare is providing EVV services in Alaska.
Alaska EVV Frequently Asked Question